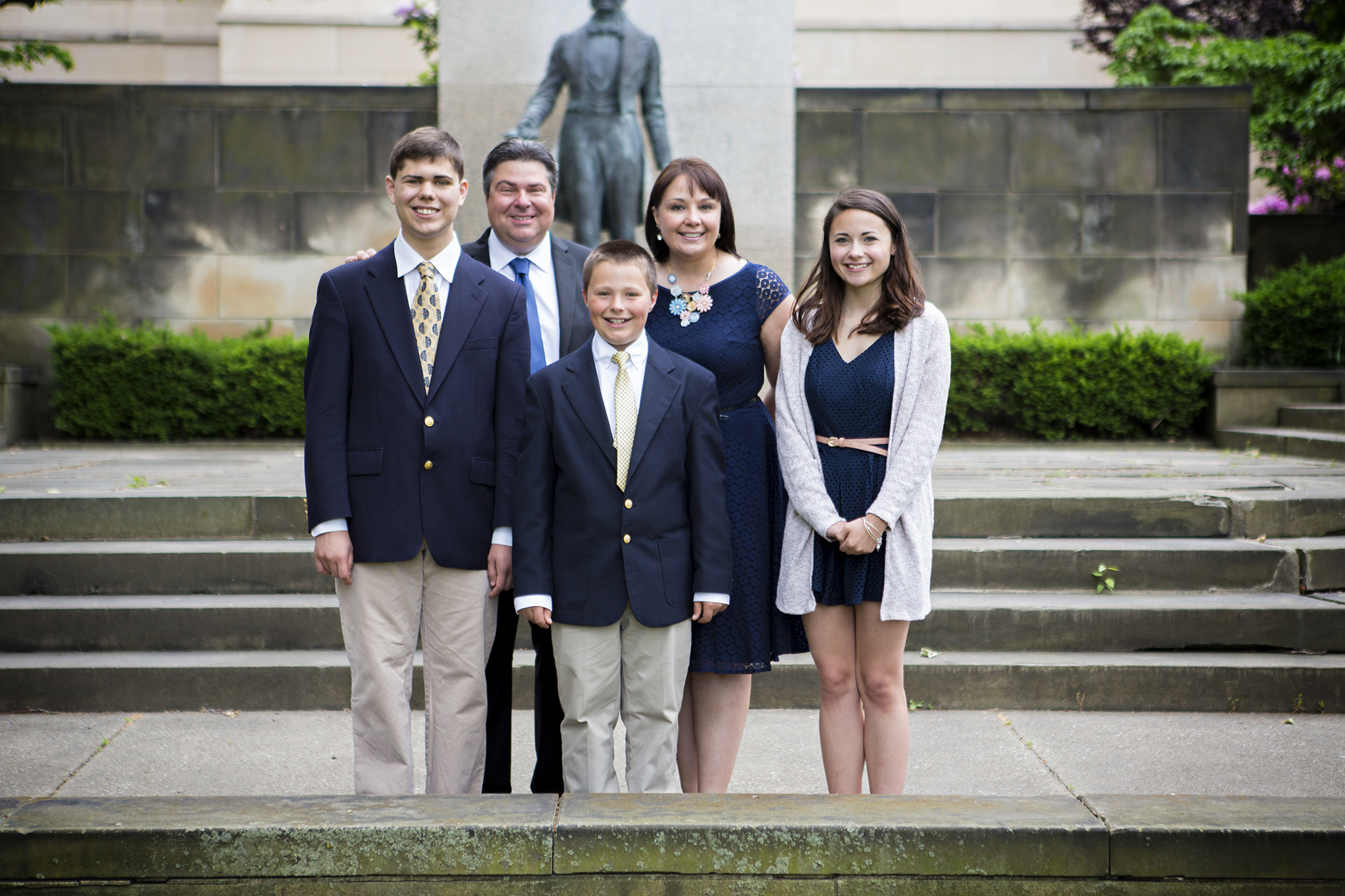 Meet Ron Cable
It has been my great fortune to serve as your Summit County Magistrate for the last 16 years. My experience on the court has taught me that dignity, compassion, accountability and fairness, are what's needed to do justice.
As a former corrections supervisor, attorney for judges and lawyer, I have helped people turn their lives around by being an innovative problem solver. I have developed court programs that help both adults and children achieve success.
As a husband and father of three, I know the importance of family and what it means to be a partner with my wife and leader for my children.
On Tuesday, November 7th, 2017, I ask for your vote to be your next Akron Municipal Court Judge.
* 16,000 (and counting) cases: domestic violence, child welfare and delinquency.
* 16 years on the bench as your magistrate.
* Innovative problem solver: prevents people from returning to court and saves tax-payer dollars.
* Innovative courtroom programs: Trotwood (the children's therapy dog), anti-bullying and family support programs.
Vote Strength for Our Court - Vote Ron Cable
---
Volunteer Events and Fundraisers
February 2018
M
T
W
T
F
S
S
« Apr
1
2
3
4
5
6
7
8
9
10
11
12
13
14
15
16
17
18
19
20
21
22
23
24
25
26
27
28
This article was originally published by the Akron Legal News on January 12, 2017 Summit County Juvenile Court Judge Linda Tucci Teodosio has announced that Ron Cable accepted a position as magistrate with the court and began his service on Jan. 3, 2017. Cable comes to juvenile court from the Summit County Domestic Relations Court, where he served as a judicial attorney and part-time magistrate in 2001 before becoming a full-time magistrate in 2005. He was promoted to chief magistrate … read more

This article originally appeared on www.ohio.com The Summit County Courthouse is going to the dogs. First, it was Avery II. Now, Trotwood has joined the pack. The furry friends are part of an effort to make court proceedings less intimidating for children. The Summit County Prosecutor's Office began using Avery in August 2013 to sit with children who testify in criminal proceedings. Inspired by this idea, Summit County Domestic Relations Court recently recruited Trotwood to assist young … read more

This post originally appeared in the Nordonia Hills News Leader April was autism awareness month. Although most people know about autism, few really understand its impact. A lot of work still needs to be done to make people more aware of children and adults who are autistic, and the struggles they and their families have with the disability. I have an 18-year-old son, Ronnie, who is autistic. He was diagnosed at about the age of 2. Ronnie exhibited no signs … read more

This article originally appeared in the Stow Sentry. Holidays are fun times for families. Many holidays are rich in traditions, food, and family. Springtime brings a number of ethnic, religious and family holidays. Most parents want their children to be with them on the holidays. Children love spending time with parents and extended families during those times. When parents are separated or divorced, holidays can sometimes be full of tension and conflict. It is sometimes difficult for parents to … read more

This article was originally published in the Hudson Hub Times. I can remember the summers from my childhood. They seemed endless. Long days of sunshine, friends and family vacations made this time special. School, lessons and sports were all put on hold until after Labor Day. Sadly, some children never get to experience this special time of their lives due to the conflict between their parents. As a veteran magistrate at the Summit County Domestic Relations Court, I see families … read more

Domestic Relations Magistrate Ron Cable helped lead self defense classes put on by the Summit County Prosecutor's Office. At the Turner Club in Tallmadge, Ron and Summit County Prosecutor Sherri Bevan-Walsh provided tips and support to everyone who attended. Ron's experience as a domestic relations magistrate proved invaluable–his court sees thousands of protective order cases each year.